SLI Building_2220615_RGB_3072x720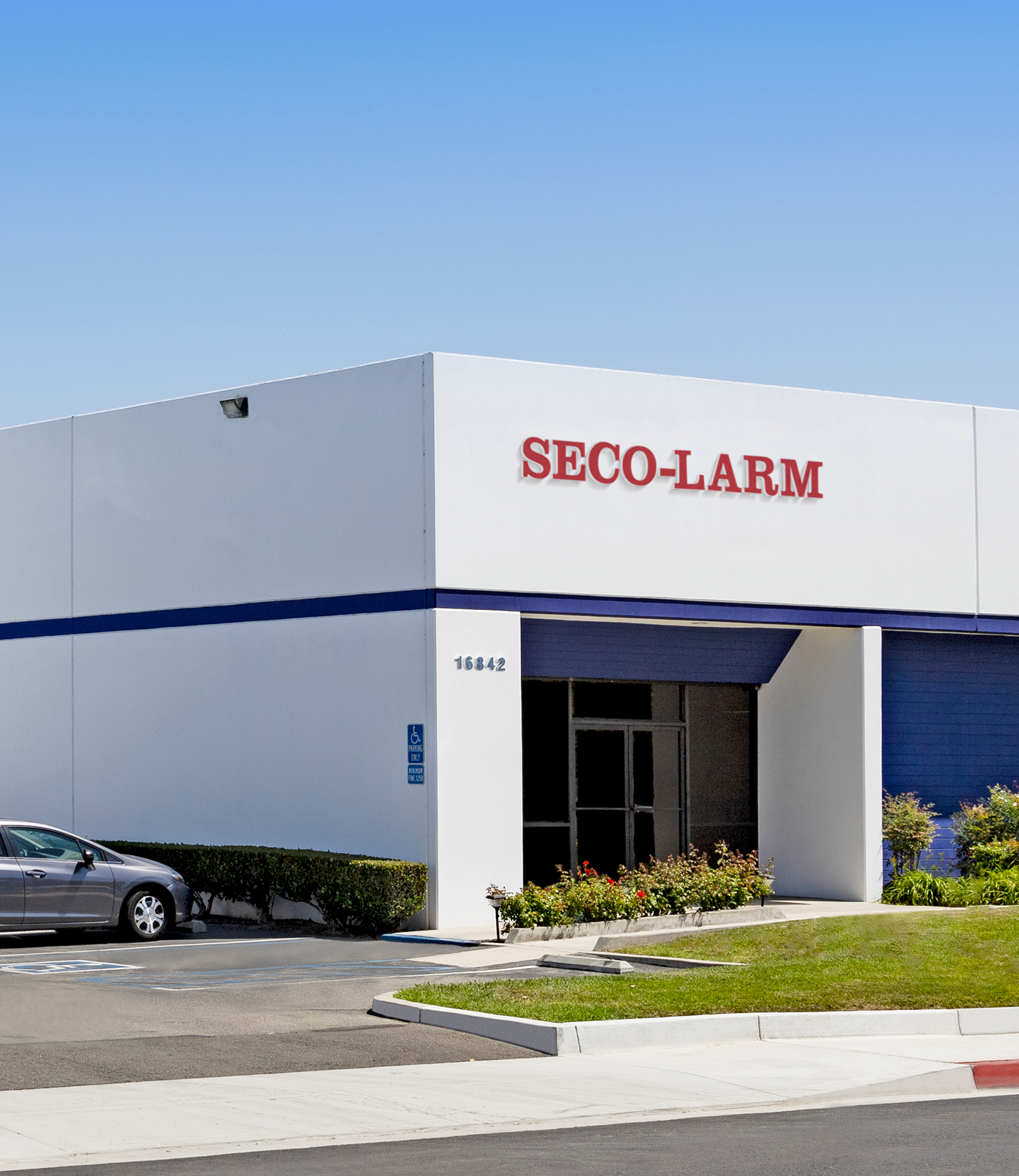 SLI Building_221206_1626x1876
In 2021, SECO­-LARM celebrates 50 years of security innovation, providing quality products to its customers since 1971. Starting from a small factory designing and manufacturing lighting devices, it soon branched out to vehicle security systems and to the broader security market; from an OEM supplier to manufacturing under its own brands such as ENFORCER®, SECO-­LARM®, CRIMEBUSTER®, CBA®, SLI®, and others. 
SECO-LARM has developed a reputation for quality, reliability, and innovation with an extensive product line covering almost everything you need for commercial and residential security on a global scale. It continues to expand into new and ground-breaking products to meet the needs of an ever-changing industry. Known for its commitment to value and service, SECO-­LARM looks forward to the next 50 years of customer-focused products and service.
When it comes to the business side of security, SECO-LARM is the right choice for distributors and dealers around the world. 
This is true today more than ever. Just compare this catalog to our catalog of only a couple years ago and see our aggressive growth in the kind of products dealers and distributors need to serve the fast-changing requirements of customers, including completely new lines of high-end video cameras, DVRs, and access control equipment. 
We at SECO-LARM have been developing, manufacturing, and selling state-of-the-art security and access control products for 50 years. Distributors and dealers in nearly 100 countries worldwide know they can count on us for a full range of access control, physical security, CCTV, A/V, and wireless components and solutions to satisfy their customers' requirements. 
SECO-LARM means innovation, with security technologies built around 50 years of R&D experience and over 50 domestic and international patents. 
We also provide the full range of marketing, pre-sales, and post-sales support and service needed to help ensure our dealers' customers and their assets receive the protection they require. 
Whether it is security for customers at home, at work, or in their vehicles, count on SECO-LARM for the technology and support to get almost any security job done, and done right.